Lima Contractors, Inc. supports customer success by providing comprehensive site development, excavation and trucking services for developers, builders and contractors, business owners, facility and property managers and homeowners across the greater Chicagoland area.
Your project matters to us. No one will care more about it or work harder to help you meet its unique challenges.
Working with us early in your project's design process often results in improved project communication, productivity, quality, safety and ongoing performance.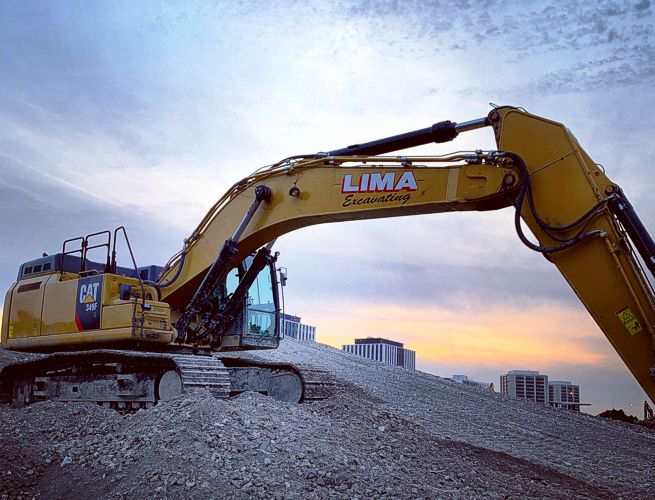 Excavation
Services
Clearing and Grubbing
Mass Grading
Soil Stabilization
Roadways (IDOT certified)
Utilities
Building Excavation
Erosion Control
Final Grading
Ponds
Trucking
Services
Hauler
Non-Hazardous Special Waster Hauler
Onsite Customer Crushing (IDOT certified)
Equipment Delivery (low-boy)
Semi and 6-Wheeler Dump Hauling
Roll-Off Trucking Services
Material Delivery (topsoil, decorative and construction aggregates)
Snow Removal/Plowing Services